Senior Software Engineer, C#/React (comp listed)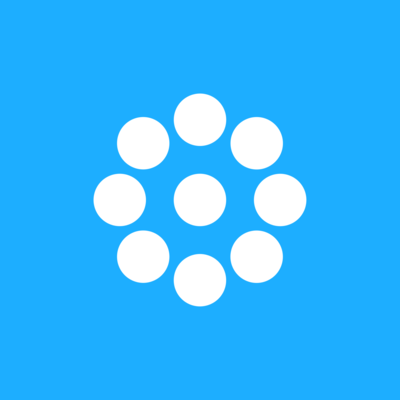 EveryAction
Job Functions:
Software Engineering
Employment Types:
Full-time
Locations:
Washington, DC, USA; Somerville, MA, USA; Austin, TX, USA
Compensation:
100,000 – 140,000 USD per year
Overview
Are you a passionate innovator looking to harness the power of technology to do more good? You've come to the right place. NGP VAN, together with ActionKit and Mobilize, delivers leading technology to Democratic and progressive campaigns as well as nonprofits.
Our parent company, Bonterra, was formed by bringing together leading solutions from CyberGrants, EveryAction, Network for Good, Social Solutions and their respective entities to form the second-largest and fastest-growing social good software company in the world. This collaboration will help NGP VAN accelerate enhancements in our platforms and continue to drive our top three areas of focus: reinforcing the core, committing to innovation, and helping lead in the Democratic ecosystem.
We are currently operating as a remote workforce and have equipped our teams with the technology to stay connected to each other and our customers.
Responsibilities & Requirements
NGP VAN is the leading technology provider to Democratic and progressive campaigns and organizations, as well as nonprofits, municipalities, and other groups, offering clients an integrated platform of the best fundraising, compliance, field, organizing, digital, and social networking products.
Trusted by campaigns of every size, NGP VAN's award-winning tools have elected thousands of Democrats to local, state, and federal office. Nearly every Democrat running for office is powered by NGP VAN. There's a friendly, relaxed atmosphere at NGP VAN that makes work fun. Fueled by our love of important causes + game-changing technology, our team is made up of smart, passionate people who truly care.
Join us as a Senior Software Engineer for an opportunity to work on industry-leading applications and use the latest web technology while doing it. Some things we work with: ASP.NET (Web Forms, MVC and Web Api), ReactJS, SQL at massive scale, Azure, Redis, and ElasticSearch.
Responsibilities
Design good systems
Write good code
Help less senior engineers become more effective
Ship good products (often)
Actual Minimum Requirements
Senior can mean different things to different people, but for us it means you have a minimum of 5 years of engineering experience and at least 2 with the primary technologies we are using.
What We're Looking For
Working knowledge of web scalability problems and common solutions
Experience with C# and ASP.NET
Strong JavaScript skills - React experience especially is awesome
Great communication skills
About Us
Our Culture:
Our team is made up of industry experts and advocates who are 100% committed to supporting the doers of social good. We are currently undergoing an effort to create the vision and values that embody our collective organization and embrace the individuals who make up our community.
Some of our comprehensive and competitive benefits include:
Generous PTO policy
Equity for ALL regular, full-time employees from individual contributors to management – share in our success!
Up to 15 paid company holidays including some commemorating social justice events and self-care
Paid volunteer time
Resources for savings and investments
Paid parental leave
Health, vision, dental, and life insurance with additional access to health and wellness programs.
Opportunities to learn, develop, network, and connect
When we can—company-sponsored events and swag!!