Digital Associate, Paid Media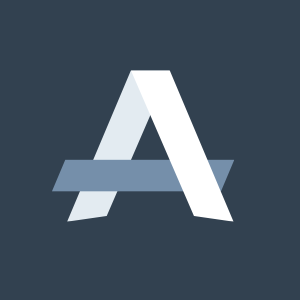 Authentic Campaigns
Marketing & Communications
Remote
Posted on Thursday, May 4, 2023
Location: Remote
Position: Full-time
Salary: $54,000
Authentic Campaigns is seeking a Digital Associate to join our growing Paid Media Department.
The Digital Associate will provide support on client accounts and execute key pieces of client work, provided with supervision and applicable training. Occasionally, Associates may lead on our work with smaller clients.
The ideal candidate will have transferable experience from coursework, internships, a short period in a similar position, or a position in a different industry or speciality.
This position pays a fixed starting salary of $54,000 annually, per our company's transparent employee compensation, with opportunities to earn raises up to 6% during regular evaluation processes every year. Benefits include 100% employer covered health care, matched 401K, flexible vacation and sick leave, and more.
This is a union position represented by the Campaign Workers Guild.
Responsibilities
Write ad copy
Set up ads in Facebook Ads Manager, Google Ads, and other advertising platforms
Execute purchases of email lists, including uploads and reporting.
Brainstorm creative ideas for our clients, fact check and proofread content before it goes out from a client
Work to execute digital advertising strategy for our clients to meet their goals
Contribute to a collaborative culture that helps improve our work product
Work with designers, email strategists, and third-parties to meet your clients' needs as necessary
Ensure all content is rooted in the authentic and honest voice of the client, and that each program is unique to each client
Maintain professional reports
Respond to topics in real-time by assisting in drafting ads in response to news stories that are breaking fast
Be on top of digital trends and new tools, so we can make cutting edge recommendations to our clients based on best practices
Manage client communication when assigned
Perform other duties as needed
Qualifications:
Knowledge of the issues and a passion for electing Democratic candidates and advancing the progressive movement
Transferable experience from coursework, internships, a short period in a similar position, or a position outside the digital space
Awareness of advertising platforms like Facebook and Google Ads
Proven effective written and verbal communication skills
Proven ability to handle multiple tasks, work well under pressure, and meet tight deadlines
Interest in growing client management, copywriting, and overall digital skills
Proficient computer skills and familiarity with Google Sheet/Microsoft Excel
Able to work extended hours when needed/for rapid response moments
Eager to learn and self-educate
Committed to getting things right – pays close attention to detail and doesn't stop trying
Support for progressive values and commitment to building a safe and diverse workplace where people from all walks of life can contribute and advance the movement
The following experience would be beneficial, but not required:
Familiarity with CRMs like NGP, Action Network, ActionKit, etc.
Experience using one of more DSPs and/or ad servers
Benefits
100% employer-paid health care, vision, and dental
100% employer-paid life insurance and disability
401(k) with 3% employer contribution and additional 2% employer match, fully vested on day one
Flexible vacation and sick leave
Flexible telecommute and remote work policies
Monthly phone reimbursement
Wellness benefits
Mental health benefits
Home office stipend or local hot desk
And more!
Additional Information
Work environment: This role routinely uses standard office equipment such as computers, phones and photocopiers.
Physical Demands: This is a largely sedentary role. The ability to look at screens for extended periods of time is required.
Authentic is an Equal Opportunity Employer. It is Authentic's policy to recruit, hire, train and promote individuals without regard to race, color, religion, gender, gender identity, national origin, age, disability, marital status, sexual orientation, length of time spent unemployed, as well as other classifications protected by applicable laws.
Our mission is to create a safe workplace for ALL employees of varied backgrounds where everyone has an opportunity to succeed, learn, grow, and make a real difference in the world around us. People of color, women, people with disabilities, LGBTQ+ individuals, and veterans are strongly encouraged to apply.