Coalitions Intern (Priority Black Coalition)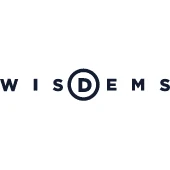 Democratic Party of Wisconsin
Madison, WI, USA
Posted on Monday, August 28, 2023
Job Title: Coalitions Intern (Priority Black Coalition)Reports to: Coalitions Manager (Priority Black Coalition)Salary: $15/hour generous benefits packageLocation: Madison, WI, Milwaukee, WI, or RemoteStart date: August 2023Application Deadline: September 4th, 2023 (Applications are considered on a rolling basis. Deadlines may be shortened or extended as necessary. There is no guarantee this posting will remain open until the deadline or be closed on the deadline. This is a suggested timeframe based on organization needs.)About the Democratic Party of Wisconsin: WisDems is nationally recognized as one of the country's highest-performing and most pivotal political organizations. During the 2023-24 cycle, WisDems will drive massive programs to defend the Democratic majority in the United States Senate by re-electing Senator Tammy Baldwin, to re-elect President Biden for a second term, elect progressive candidates up and down the ballot, and work to build volunteer-led coalitions for the long term. WisDems' work is grounded in inclusion, respect, and empowerment across race, gender, other dimensions of identity, and the rural/suburban/urban divide. Our work continues year-round, collaborating with partners to build a movement that delivers meaningful change for all Wisconsinites. We seek outstanding applicants who share our values and vision to join the team, help win elections, and build a future where everyone can thrive.The Opportunity: As a Coalitions Intern, you will work with a Coalitions Manager to expand the Democratic Party of Wisconsin's community engagement and organizing efforts in underrepresented communities across the state. This engagement will range from tabling at cultural festivals, organizing issue focused events, building digital activism in the coalition and more. Finally this is an opportunity to learn and develop critical campaign skills to build authentic community focused campaigns to win elections..Job Responsibilities:
Work with your assigned Coalitions Manager to provide support to assigned constituency Caucuses and execute on efforts to recruit and build volunteer leadership in assigned Coalitions.
Actively seek opportunities to include historically marginalized voices in DPW programming and local elected policy initiatives.
Assist in executing Coalition focused outreach plans, engaging underrepresented communities across the state of Wisconsin with a strong emphasis on Southeastern WI.
Organize Coalition engagement opportunities including but not limited to issue advocacy events, high traffic canvassing at community events, direct voter contact, and more.
Assist in tasks including, but not limited to, storyteller recruitment, attendance building and staffing coordinated campaign events, campaign support for state legislative candidates, and more.
Qualifications (Required):
Growth Mindset - Ability to take and implement feedback.
Relentlessly Goal-Oriented - Enjoys working toward and achieving ambitious goals. Keeps calm in stressful situations. Has the capacity and willingness to work long hours during peak season, rolling up their sleeves and getting the work done.
Cultural Competency - Able to build authentic relationships across lines of difference, such as race, ethnicity, sexual orientation, class, ability, gender identity, citizenship status, or other identities. Understands how to take an inclusive lens into all aspects of work.
Ability to Adapt - Flexible and able to adapt to shifting priorities.
Building Quality Relationships - Experience effectively building meaningful relationships with a diverse set of stakeholders, which may include Elected officials, local influencers, government agencies, businesses, non-profits, or community organizations.
Ability to Multitask - Can manage details and stay on top of multiple tasks, large and small, at once.
Qualifications (Preferred):
Technical Proficiency - Experience productively utilizing G-Suite and Microsoft Office in a work environment, especially Google Sheets/Microsoft Excel.
Strong Interpersonal Skills - Positive customer service attitude and ability to communicate with people from many backgrounds.
Benefits: BetterHelp virtual therapy, intern events to promote career development, career-building sessions, Employee Assistance Programs, flexible schedule, and a free monthly subscription to Calm.Equity and Inclusion: The Democratic Party of Wisconsin has a vision for a deeply inclusive and diverse party organization, membership, and electorate. In order to be successful at the Democratic Party of Wisconsin candidates must have the cultural competence to successfully work with a diverse array of constituency groups. We especially strongly encourage applicants with close ties to Black, Indigenous, AAPI, Latinx, Muslim, non-English-speaking, disability, and LGBTQIA+ communities. The Democratic Party of Wisconsin is an Equal Opportunity Employer.Note on COVID-19: Candidates will be required to show proof of being fully vaccinated against COVID-19 upon commencing employment, except where prohibited by law. Fully vaccinated includes receiving any booster shots recommended by the CDC or other public health authorities within the timeframe recommended. Reasonable accommodations due to disability, medical condition, or bona fide religious belief will be considered on a case-by-case basis for exemptions to this requirement in accordance with applicable lawPowered by JazzHRHyjOS0NLkh