Press Assistant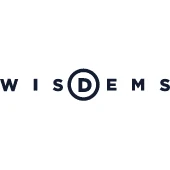 Democratic Party of Wisconsin
Madison, WI, USA
Posted on Wednesday, September 6, 2023
Job Title: Press AssistantReports to: Press SecretarySalary: $45,000 - $55,000/annually, Plus see below for details on the DPW generous benefits packageLocation: Madison, WI (Please note: Employment with the Democratic Party of Wisconsin requires residence or willingness to relocate to the state of Wisconsin.)Start date: September 2023Application Deadline: September 8th, 2023 (Applications are considered on a rolling basis. Deadlines may be shortened or extended as necessary. There is no guarantee this posting will remain open until the deadline or be closed on the deadline. This is a suggested timeframe based on organization needs.)Proudly a Bargaining Unit Position with the International Brotherhood of Electrical WorkersAbout The Democratic Party of Wisconsin: WisDems is nationally recognized as one of the country's highest-performing and most pivotal political organizations. During the 2023-24 cycle, WisDems will drive massive programs to defend the Democratic majority in the United States Senate by re-electing Senator Tammy Baldwin, elect progressive candidates up and down the ballot, and work to build volunteer-led coalitions for the long term. WisDems' work is grounded in inclusion, respect, and empowerment across race, gender, other dimensions of identity, and the rural/suburban/urban divide. Our work continues year-round, collaborating with partners to build a movement that delivers meaningful change for all Wisconsinites. We seek outstanding applicants who share our values and vision to join the team, help win elections, and build a future where everyone can thrive.The Opportunity: As a Press Assistant you will serve as the first line of support for the CommunicationsDepartment as an integral part of implementing the Party's internal and external communicationsstrategies. Additionally, you will be a valued thought partner as the Party makes key messaging decisionsover the coming months.Job Responsibilities:
Triage incoming press inquiries and assist in scheduling media interviews for the WisDems Chair
Manage and update the WisDems press list.
Compile and distribute news clips, and assist with media monitoring, to include correcting rush transcripts and archiving.
Assist with drafting rapid response products, including press releases and media advisories.
Assist with drafting and distributing the WisDems Chair's weekly newsletter.
On year requirements include working outside of normal work hours; including canvassing and other election-preparation as necessary.
Qualifications
Growth Mindset - Ability to take and implement feedback.
Relentlessly Goal-Oriented - Enjoys working toward and achieving ambitious goals. Keeps calm in stressful situations. Has the capacity and willingness to work long hours during peak season, rolling up their sleeves and getting the work done.
Cultural Competency - Able to build authentic relationships across lines of difference, such as race, ethnicity, sexual orientation, class, ability, gender identity, citizenship status, or other identities. Understands how to take an inclusive lens into all aspects of work.
Excellent Organizational Skills - Prior experience demonstrating the ability to prioritize and manage details to efficiently multitask.
Exceptional Communication Skills - Experience clearly, concisely, and persuasively communicating ideas to both internal and external audiences.
Qualifications (Preferred):
Experience with email marketing platforms, such as Mailchimp, is a plus.
Benefits: Great benefits including; excellent health care ($1/month), dental ($1/month), vision ($1/month), life insurance (free), short term and long-term disability (free), free Better Help virtual therapy, free Calm premium subscription, monthly cell phone stipend, 10 days paid vacation, retirement plan with 3% employer match, 3 floating holidays, 9 paid holidays, plus more!Equity and Inclusion: The Democratic Party of Wisconsin has a vision for a deeply inclusive and diverse party organization, membership, and electorate. In order to be successful at the Democratic Party of Wisconsin candidates must have the cultural competence to successfully work with a diverse array of constituency groups. We especially strongly encourage applicants with close ties to Black, Indigenous, AAPI, Latinx, Muslim, non-English-speaking, disability, and LGBTQ communities. The Democratic Party of Wisconsin is an Equal Opportunity Employer.Note on COVID-19: Candidates will be required to show proof of being fully vaccinated against COVID-19 upon commencing employment, except where prohibited by law. Reasonable accommodations due to disability, medical condition, or bona fide religious belief will be considered on a case-by-case basis for exemptions to this requirement in accordance with applicable law.Powered by JazzHR4cGydVD1jS