Human Resources Specialist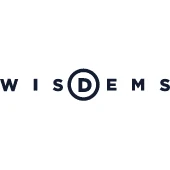 Democratic Party of Wisconsin
People & HR
Madison, WI, USA
Posted on Wednesday, September 6, 2023
Job Title: Human Resources SpecialistReports to: Staffing & Payroll DirectorSalary: $50,000-65,000 plus generous benefits packageAbout The Democratic Party of Wisconsin: WisDems is nationally recognized as one of the country's highest-performing and most pivotal political organizations. During the 2023-24 cycle, WisDems will drive massive programs to defend the Democratic majority in the United States Senate by re-electing Senator Tammy Baldwin, elect progressive candidates up and down the ballot, and work to build volunteer-led coalitions for the long term. WisDems' work is grounded in inclusion, respect, and empowerment across race, gender, other dimensions of identity, and the rural/suburban/urban divide. Our work continues year-round, collaborating with partners to build a movement that delivers meaningful change for all Wisconsinites. We seek outstanding applicants who share our values and vision to join the team, help win elections, and build a future where everyone can thrive.The Opportunity: As a Human Resources Specialist, you will collaborate with the Human Resources team to create innovative ways to further improve and maintain our various systems and processes. This position will report directly to the Staffing & Payroll Director, working with them in different areas of Human Resources, including hiring, onboarding, system administration and payroll. In this role, you will be providing critical support to all WisDems staff, assisting in the coordination and ownership of several of our projects and programs.Job Responsibilities:
Coordinate employee processes including, hiring, onboarding, system administration and payroll.
Strengthen recruiting relationships, specifically with diverse constituencies.
Provide support to employees on employee relations questions and inquiries regarding policies, procedures, and programs in a timely and professional manner.
Support the Human Resources team with the delivery of system training to all WisDems staff.
Execute excellent administrative communication regarding organization policies and expectations.
Have a positive attitude and help support/foster an open door policy.
Assist the Staffing & Payroll Director with all process handling. Tasks include: job posting, interview scheduling, assessment creation, hiring manager support, recruitment, vetting, HRIS support, and payroll tracking.
Provide support to employees on employee relations questions and inquiries regarding policies, procedures, and incident reports in a timely and professional manner.
Work with the Human Resources Team to maintain organization systems, such as Monday.com, Rippling, HR Acuity, Google Drive, Lattice, etc.
Manages a high volume of work with efficiency.
Apply best practices in equitable management. Translates equity and inclusion into plans for staff development, retention, strategy, and improving culture.
Ability to handle confidential information with professionalism and care.
During high traffic periods, like elections, you may be required to complete canvassing or phone-banking shifts to support the overall mission of WisDems. This may require excess hours and field work.
Qualifications (Required):
Growth Mindset - Ability to take and implement feedback.
Relentlessly Goal-Oriented - Enjoys working toward and achieving ambitious goals. Keeps calm in stressful situations. Has the capacity and willingness to work long hours during peak season, rolling up their sleeves and getting the work done.
Cultural Competency - Able to build authentic relationships across lines of difference, such as race, ethnicity, sexual orientation, class, ability, gender identity, citizenship status, or other identities. Understands how to take an inclusive lens into all aspects of work.
Strong Written and Interpersonal Communication Skills - Ability to carefully handle relationships with staffers and individuals outside of WisDems.
Excellent Organizational Skills - Prior experience demonstrating the ability to prioritize and manage details to efficiently multitask.
High Level of Attention to Detail and Thoroughness - Notices errors that others might overlook and circles back to fix them, even after their work has been mostly finalized.
HR Knowledge & Competencies - Have knowledge of relevant HR laws, best practices, concepts, and strategies; specifically knowledge of substantial hiring and onboarding processes.
Ability to Handle Confidential Information - Has the ability/skills to handle confidential information with professionalism and care.
Qualifications (Preferred):
HR Background - Has past experience in employee relations within an HR department.
Familiar with HR information systems and procedures.
DEI Experience - Past experience effectively working on a program or resources involved with Diversity, Equity, and Inclusion.
Benefits: Great benefits including; excellent health care ($1/month), dental ($1/month), vision ($1/month), life insurance (free), short term and long-term disability (free), free Better Help virtual therapy, free Calm premium subscription, monthly cell phone stipend, 10 days paid vacation, retirement plan with 3% employer match, 3 floating holidays, 9 paid holidays, plus more!Equity and Inclusion: The Democratic Party of Wisconsin has a vision for a deeply inclusive and diverse party organization, membership, and electorate. In order to be successful at the Democratic Party of Wisconsin candidates must have the cultural competence to successfully work with a diverse array of constituency groups. We especially strongly encourage applicants with close ties to Black, Indigenous, AAPI, Latinx, Muslim, non-English-speaking, disability, and LGBTQ communities. The Democratic Party of Wisconsin is an Equal Opportunity Employer.Note on COVID-19: Candidates will be required to show proof of being fully vaccinated against COVID-19 upon commencing employment, except where prohibited by law. Reasonable accommodations due to disability, medical condition, or bona fide religious belief will be considered on a case-by-case basis for exemptions to this requirement in accordance with applicable lawPowered by JazzHRkdKqMMCxPU