Party Affairs Manager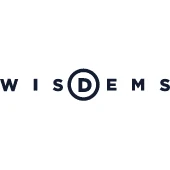 Democratic Party of Wisconsin
Madison, WI, USA
Posted on Tuesday, September 12, 2023
Job Title: Party Affairs ManagerReports to: Deputy Political DirectorSalary: $55,000 - $65,000/annually, generous benefits packageLocation: Milwaukee, WI (Please note: Employment with the Democratic Party of Wisconsin requires residence or willingness to relocate to the state of Wisconsin.)Start date: October, 1 2023Proudly a Bargaining Unit Position with the International Brotherhood of Electrical WorkersAbout The Democratic Party of Wisconsin: WisDems is nationally recognized as one of the country's highest-performing and most pivotal political organizations. During the 2023-24 cycle, WisDems will drive massive programs to defend the Democratic majority in the United States Senate by re-electing Senator Tammy Baldwin, to re-elect President Biden for a second term, elect progressive candidates up and down the ballot, and work to build volunteer-led coalitions for the long term. WisDems' work is grounded in inclusion, respect, and empowerment across race, gender, other dimensions of identity, and the rural/suburban/urban divide. Our work continues year-round, collaborating with partners to build a movement that delivers meaningful change for all Wisconsinites. We seek outstanding applicants who share our values and vision to join the team, help win elections, and build a future where everyone can thrive.The Opportunity: As the Party Affairs Manager you will serve as the main point of contact for all of the internal party units of the Democratic Party of Wisconsin (county parties, Congressional District parties, caucuses, committees, etc). You will ensure that information is regularly shared from the State Party to these groups in a timely and efficient manner, keep an open and responsive line of communication, and manage programs critical to supporting our party units. The Party Affairs Manager will also serve in their capacity planning the annual Democratic Party of Wisconsin State Convention and assisting with logistics for the delegate selection process and delegation trip for the Democratic National Convention.Job Responsibilities:
Manage relationships and day-to-day communications with all DPW party-units (county parties, CD parties, caucuses, committees, etc) and coordinate communication regarding party unit needs between departments.
Assist in monitoring the membership email inboxes and relevant phone lines to ensure party officer requests are responded to in a timely manner.
Serve as the liaison to the Administrative Committee and Constitution & Bylaws Committee, preparing briefing & planning materials, while executing all logistics for Admin Committee meetings, and working with the Secretary to distribute accurate meeting minutes.
Work with the County Chairs Association and coordinate with other departments to develop regular opportunities for training and enrichment of county parties and other DPW party-units, collaborating with other teams as needed.
Oversee the record keeping of internal party records and documents (i.e., constitutions, meeting minutes, etc.) internally, as well as in the volunteer-facing Grassroots Resources Portal.
Assist in planning and executing all logistics (both event-building and procedural via DPW Governing Documents) for the annual DPW State Convention and relevant National Convention tasks.
Assist in the administration of the membership program in coordination with other team members.
Manage the statewide distribution of signage and campaign merchandise for all party-units.
Manage direct reports in all aspects of their work and support their success in the role by conducting relevant coaching conversations, providing and receiving feedback, and creating an inclusive and engaging team culture. More specific tasks could include but are not limited to:

Managing and reviewing time off requests
Hiring new team members
Having constructive conversations with team members on performance
Building rapport and trust within your team
Leading projects and delegating tasks

Execute and manage special projects assigned to the Political Department as directed that can range from State Convention assignments, Surrogate Events, Story Teller Recruitment, and more. (Note: Political Department staff members often are involved in projects that have a connection to our work but do vary based on the time of year.)
On year requirements include working outside of normal work hours; including canvassing and other election-preparation as necessary.
Qualifications (Required):
Growth Mindset - Ability to take and implement feedback.
Relentlessly Goal-Oriented - Enjoys working toward and achieving ambitious goals. Keeps calm in stressful situations. Has the capacity and willingness to work long hours during peak season, rolling up their sleeves and getting the work done.
Cultural Competency - Able to build authentic relationships across lines of difference, such as race, ethnicity, sexual orientation, class, ability, gender identity, citizenship status, or other identities. Understands how to take an inclusive lens into all aspects of work.
Management Skills - Ability to manage relationships within your team, bring out the best in your employees, and treat employees equitably across lines of difference; including but not limited to feedback, performance, and engagement.
Time Management Skills - Strategically prioritizes tasks to maximize time without sacrificing quality.
Customer Service Skills - Can balance making people who need things from them feel good while staying firm on what's possible (even when clients or colleagues aren't at their best).
Attention to Detail - Notices errors that others might overlook and circles back to fix them, even after their work has been mostly finalized.
Confident Decision Making - Demonstrated ability to make clear and suggest decisions for programming and political situations.
Qualifications (Preferred):
Completed cycles of campaign experience.
Prior political experience & familiarity with Wisconsin politics.
Experience working with the Democratic Party of Wisconsin and its subunits (county parties, caucuses, etc.) are a plus.
Experience using NGP database.
Familiarity with the DPW State Convention and the delegate selection process for the Democratic National Convention are a plus.
Access to reliable transportation.
Benefits: Great benefits including; excellent health care ($1/month), dental ($1/month), vision ($1/month), life insurance (free), short term and long-term disability (free), free Better Help virtual therapy, free Calm premium subscription, mileage reimbursement, monthly cell phone stipend, paid vacation days (starting at 10 days), retirement plan with 3% employer match, 4 floating holidays, 9 paid holidays.Equity and Inclusion: The Democratic Party of Wisconsin has a vision for a deeply inclusive and diverse party organization, membership, and electorate. In order to be successful at the Democratic Party of Wisconsin candidates must have the cultural competence to successfully work with a diverse array of constituency groups. We especially strongly encourage applicants with close ties to Black, Indigenous, AAPI, Latinx, Muslim, non-English-speaking, disability, and LGBTQIA+ communities. The Democratic Party of Wisconsin is an Equal Opportunity Employer.Note on COVID-19: Candidates will be required to show proof of being fully vaccinated against COVID-19 upon commencing employment, except where prohibited by law. Fully vaccinated includes receiving any booster shots recommended by the CDC or other public health authorities within the timeframe recommended. Reasonable accommodations due to disability, medical condition, or bona fide religious belief will be considered on a case-by-case basis for exemptions to this requirement in accordance with applicable law.Note on Form I-9 Expectations: Candidates living in the state of Wisconsin will be required to attend an in-person onboarding session upon the first day of employment. Please bring appropriate documentation for the completion of your Form I-9, including proof that you are presently eligible to work in the United States. Failure to provide appropriate documentation at this time will result in a delayed start date.Candidates living outside in the state of Wisconsin will not be required to attend an in-person onboarding session upon the first day of employment. They will be required to complete their Form I-9 virtually with review of appropriate documentation by an authorized representative. Failure to complete the Form I-9 and the appropriate documentation review by an authorized representative at this time will result in a delayed start date.All candidates will be required to relocate to their designated location within 30 days of their start date. Potential accommodations for this requirement will be assessed on a case by case basis.Powered by JazzHR11LMZbu7Nt