Junior Data Analyst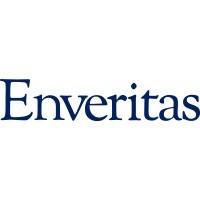 Enveritas
IT, Data Science
Asia
Posted on Tuesday, November 7, 2023
Enveritas offers a new approach to sustainability assurance for companies and farmers. We are building sustainability solutions for smallholder coffee farming communities that are currently beyond the reach of existing certification and verification approaches.
At Enveritas, we have developed a rigorous, scalable, and transparent verification method. This verification is the backbone of our Responsible Sourcing platform that helps companies meet their sustainability targets by investing in the areas that need it most.
Enveritas is a startup non-profit focused on helping 100 million people out of poverty by 2030. Founded in 2016 and fast-growing, Enveritas now operates in 26 countries and provides sustainability verification free of charge for smallholder farmers. Using leading-edge AI, Enveritas has developed innovative approaches to monitor deforestation and calculate carbon footprints in the supply chains of multinational firms.
The Junior Data Analyst (JDA) will be managing, analyzing, and cleaning data on a real-time basis, providing feedback to field teams, and collaborating with members of the Enveritas' Asia team and global team. The JDA will also perform ad-hoc data analysis to monitor the quality of surveys and help manage and coordinate field team logistics. This person will mainly help operational work in Asia (including Papua New Guinea) and can generate and execute on new opportunities in the region.
This position is remote but the ideal candidate will be based Southeast and South Asia (Preferably Indonesia, India, Thailand, Vietnam, Laos, Papua New Guinea)
The Enveritas team includes 8 persons based in Asia and about 90 members globally; our team is made up of program & field operations managers, data scientists, product managers, software engineers, agronomy and coffee industry experts, and multi-generational coffee farmers. This person will report to the Operations Manager, as well as various global members of the Asia Data & Insights team.
This position will have the backing of a global team with deep experience in coffee sustainability and technology to help you reach your goals. Enveritas offers a fun, open environment with exciting new work, the opportunity to gain technological skills, and the opportunity to travel across coffee regions.
What You'll Do in This Role:
Lead the day-to-day end-to-end data quality process in multiple countries in Southeast Asia:
Generate daily quality control reports from survey data by running analyses
Follow up with field teams to receive returned daily and weekly quality control reports; communicate with teams to correct mistakes and improve quality of data
Monitor quality of data collected on a daily basis and report results to Data and Insights managers
Identify survey or logistical issues during survey collection and brainstorm ways to solve them
Support the set up and implementation of training sessions and create retraining documents
Support data analysis during SUCO and WACO
Test and help to design Data Quality tools and survey questionnaires using smartphones
Support customization of smallholder, mill/estate and backcheck surveys for the country
Support the process of insights generation in Southeast Asia and support other teams in Southeast Asia:
Conduct data analysis projects to improve Enveritas' understanding of coffee industry dynamics in Southeast Asia
Conduct research related to coffee in several countries in Southeast Asia
In tandem with Enveritas' Operations team, research and engage with stakeholders in the region to increase the impact of Enveritas' data collection activities
Support Asia Operations in select activities:
Conduct training of enumerator teams
Take part in the coordination of the work of field survey teams alongside the Operation Manager; this includes travel about 10% of the year
Support the Asia Data & Insights team and Operations team on special projects and ad hoc requests
Participate in the training of Field Coordinators and enumerators; lead sessions on Data Quality
Train Enveritas field ops team on new survey and data quality tools, as they are released
Other duties as assigned
We feel the successful candidate for the Junior Data Analyst role at Enveritas will have demonstrated experience and success in the following areas:
Education: Bachelor degree in the field of development studies, statistics, plant science, agriculture, community development, environmental development, agribusiness, or other relevant disciplines..
Experience: 1+years experience in agriculture sectors (having experience in coffee industry is highly desirable).
Other soft skills: flexible problem-solving attitude, clear track record of working in a fast-paced, multicultural environment.
Languages: Fluency in English and at least speaking one local language in Southeast Asia.
Attitudes: Strong work ethic and professionalism, particularly when doing independent and remote work, eagerness to learn, careful and highly responsible person.
Data driven: Experience managing and conducting quantitative and qualitative research with strong data quality management knowledge is highly desirable
Detail oriented: Puts high attention on details and helps teams to improve quality of the data
Computer skills: Including proficiency in Microsoft Office and Google Docs applications, familiarity with quantitative data collection software/platforms; knowledge of programming languages (Python) and geographic information systems (GIS) applications such as QGIS, Google Earth - would be beneficial, but not required.
Experience with coffee farming highly advantageous (raised in coffee growing families, participated in research conducted on coffee)
Experience with research and data collection processes is highly beneficial
Full-time availability and willingness to work during non-business hours, including weekends if needed
Expect ~50% travel during the peak verification season (Nov - May).
Application Process - steps typically include:
Submission of application (rolling)
A technical test completed remotely
Role alignment interview; an opportunity to learn if this position is a mutually good fit.
Final interview (with East Africa Operations Manager and/or Data and Insights Manager)

We recognize that people come with a wealth of experience and talent beyond what we list as qualifications. Your life experiences help build core competencies and knowledge that may be transferable to our openings. Therefore, we encourage people from all backgrounds to apply to our positions.
Enveritas has been made aware of fake job postings by individuals pretending to hire persons seeking employment. These individuals are looking to collect personal information about you for the purpose of perpetrating fraud or stealing your identity.
All legitimate Enveritas job openings are posted on the Enveritas Lever board at
https://jobs.lever.co/Enveritas
. All recruiting emails from Enveritas team members will come through Lever or from @enveritas.org.