Senior Analyst - Impact Projects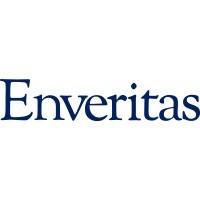 Enveritas
IT
Remote
Posted on Saturday, November 11, 2023
Enveritas builds solutions to improve the measure of sustainability in agricultural supply chains and include smallholder farmers in responsibly sourced agricultural products, in particular coffee and cocoa. A key component of this requires financial investments in projects that demonstrate impact on the sustainability of coffee and cocoa production and the livelihood of smallholder farmers
We are a non-profit with a relatively small (but expanding) team working across 26 coffee and cocoa growing countries around the world, with a remote-first environment and hubs in diverse locations such as Uganda, Colombia and New York. Enveritas brings together tech and machine learning with rigorous field processes to collect and process data on supply chain sustainability (from social and economic challenges all the way to deforestation and carbon footprints), and run programs that advance the cause of smallholder farmers. This is made possible by a dedicated and diverse team, with profiles coming from leading consultancies & banks, development organizations, commodity traders, data science and tech companies.
We are looking for exceptional talent to join our Impact team, at the experienced analyst level. Experience in one or more of the following areas is welcome, interest in these compulsory: sustainable agriculture, reforestation, carbon sequestration / emissions, or improvement of farmer livelihoods. This position is remote with a home base that can be discussed.
What You'll Do:
Research, identify and evaluate candidate projects and ideas to invest / fund for impact in the agricultural sector, with a focus on smallholder farmers and their communities
Support the launch and management of projects, including data-driven design, piloting, monitoring & evaluating, and scaling
Visit projects, smallholder communities and implementors, as needed, in coffee and cocoa origins
Interact across the organization as well as with external partners as necessary on the topic of impact projects
What You Bring to Enveritas:
Min. 2 years of experience in leading strategy consulting or finance firm (alternative experiences in high intensity environments may be considered)
University degree in science or engineering preferred
Some evidence of another 1-3 years of valuable experience in industry, start-ups or other organizations relevant to the role
Excellent analytical skills, experience with quantitative data analysis and large datasets ; knowledge of R, Python or other programming language preferred
Background or experience in quantitative scientific research is a plus
Ability to work independently and balance priorities in a demanding and fast-paced environment
Availability and interest in international travel to visit ongoing or candidate projects in coffee origins
Ability to structure sophisticated problems and communicate them clearly to management
Proficiency in either French, Spanish, Portuguese, Swahili, Indonesian, Vietnamese, or other relevant language is desirable
Compensation is competitive for the sustainability sector. As a multicultural organization, we look to hire employees who reflect the communities we serve and we strongly encourage qualified candidates from all backgrounds to apply.​ We embrace and celebrate the unique experiences, perspectives, and cultural backgrounds that each individual brings. We work hard, focus on results, but always with enthusiasm and a positive attitude.
Please apply with your resume and a short cover letter that answers to the requirements of the role and company.
Enveritas has been made aware of fake job postings by individuals pretending to hire persons seeking employment. These individuals are looking to collect personal information about you for the purpose of perpetrating fraud or stealing your identity.
All legitimate Enveritas job openings are posted on the Enveritas Lever board at
https://jobs.lever.co/Enveritas
. All recruiting emails from Enveritas team members will come through Lever or from @enveritas.org.
We will unfortunately not be able to answer all applications but will definitely get back to you if your experience and motivations look like a possible match!