Business Analyst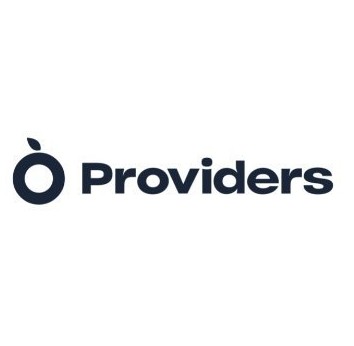 Propel
IT, Sales & Business Development
Brooklyn, NY, USA · Remote
Posted on Saturday, September 9, 2023
We believe that Americans with limited income deserve modern, respectful, and effective experiences around their government benefits and money. Unfortunately, the status quo often fails to treat them as first-class citizens in their daily interactions around the social safety net and financial services.
Propel's mission is to change that. We've built Providers, the most popular app in the country built specifically for low-income Americans. Over 5 million families each month use Providers to seamlessly manage their government benefits (programs like SNAP, commonly known as food stamps), conduct their banking, and save and earn money. Providers has been recognized by the White House, featured on the front page of the NYTimes, and carries over 500,000 five star reviews.
Providers works with advertising partners to help our users find new ways to save money and earn income. We're looking for a Business Analyst to support the business operations and strategy for Providers. You will be responsible for executing and improving key day-to-day operations of our advertising business. You'll also work directly with team leaders across an array of projects and functions in a fast-moving start-up environment.
Propel is a for-profit, venture-backed company that holds its social mission at its core. Our investors include Andreessen Horowitz, Nyca Partners, Financial Health Network, JPMorganChase, Kevin Durant, Serena Williams, and Nas.
We're an equal opportunity employer and are strongly committed to hiring a diverse team. We encourage applications from those with traditionally underrepresented backgrounds, and we particularly value lived experience with the social safety net.
We offer:
An immediate opportunity to make an impact

A get-stuff-done and fun, caring culture

Meaningful work and a strong shared sense of mission

A remote-first work environment with a dog-friendly office in Downtown Brooklyn and satellite offices in San Francisco and Salt Lake City

Propel believes that everyone should be compensated fairly and equitably. We set our salary ranges using compensation data from hundreds of NYC based startups at our stage. Additionally, pay is not determined based on location. The salary range for this position is $72,000 - $90,000 depending on experience.

There is an opportunity to receive a team performance bonus of up to 10% of base salary.

Equity and excellent benefits come with this position as well!

Medical, dental, and vision insurance. Our nationwide health insurance plan is Blue Cross Blue Shield and we cover 99% of the premium for our two base plans.
What you'll do:
Partner closely with Customer Success Managers to understand customer goals and strategically grow advertiser relationships

Set up, monitor, and optimize advertising campaigns within our internal system

Provide reporting and analytical support for partners and proactively offer suggestions for campaign optimization

Build internal processes and documentation to improve the efficiency of campaign setup and management

Provide ad hoc support to the business team and other leaders

Lead strategic projects on new business or partnership opportunities
What you have:
2+ years working as an analyst

An analytical brain – you're proficient in Excel and SQL; experience with HTML and CSS is a plus

A systems approach – you constantly identify opportunities to improve how you and your teammates work through new tools and streamlined processes

Exceptional attention to detail – you double- and triple-check your work by default

Bias to action – you seamlessly navigate ambiguity and relish the satisfaction of checking things off your to-do list

Growth mindset – you're excited to do different things, learn new skills, and view challenges as opportunities for growth

Curiosity – you cherish the opportunity to play detective and dive into data

Humility – you're looking forward to learning from our users

Mission Alignment – you're inspired to help fulfill Propel's mission of building modern, effective, and respectful technology for low-income Americans
Impact Plan:
Within 1 month, you'll…

Complete Propel's general onboarding, which includes learning about each team's priorities and workstreams, hearing from our users, and understanding the history of the company and Providers App

Learn everything you can about the Marketplace team and our Customer Success & Operations practice

Shadow Business Analysts and Customer Success Managers to learn how they work with partners to set up advertising campaigns for success

Assist Business Analysts with their campaigns to gain confidence in leading your own portfolio of campaigns

Within 3 months, you'll…

Begin running point on your own portfolio of customer campaigns
Be comfortable seeking the information you need when you don't have all the answers

Within 6 months, you'll…

Handle most campaign management independently and know when to escalate challenges
Begin to identify opportunities to improve processes and tooling
Partner with Customer Success Managers on strategic growth plans

Within 12 months, you'll…

Demonstrate product expertise and consistently deliver high-quality advertising campaigns for our partners
Proactively identify, recommend, and implement improvements to our processes and tooling to drive efficiency and business results
Serve as a strategic partner to Customer Success Managers and other internal stakeholders