Engineering Manager for Democracy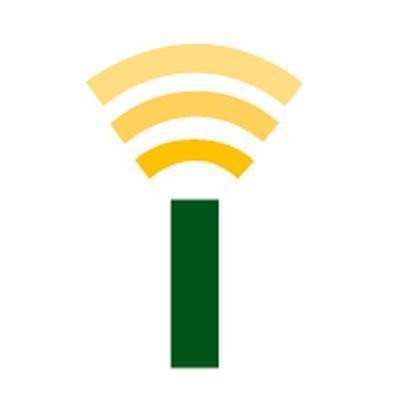 MapLight
Job Functions:
Software Engineering
Employment Types:
Full-time
Compensation:
100,000 USD per year
MapLight, an innovative, award-winning nonprofit that builds software and data systems to improve democracy, is seeking a Software Engineering Manager to join our team. This position is full-time and remote within the U.S.
In this role you will:
Lead a team of employees and contract vendors performing software development and other technical activities
Perform code reviews, quality assurance, and security analyses
Develop and manage project and process plans, implements policies and procedures and set operational goals
Provide technical management of suppliers and lead process improvements
Assess feasibility and cost-benefit analysis of proposed solutions
Provide oversight and approval of technical approaches, products, and processes
Required qualifications:
Ability to lead Software and DevOps teams
Working knowledge of one or more of these languages:
C#
Javascript/NodeJS
PHP
Python
Familiarity with various agile development methodologies
Desired qualifications:
Firm knowledge of a cloud platform, either AWS or Azure
Experience with relational and non-relational databases
Background in technical project management
Salary & Benefits
This position is full-time and remote within the U.S. The salary for this position is $100,000. This position includes a generous benefits package that includes paid vacation, health, dental, and vision insurance, and retirement matching.
To Apply
To Apply, please send a cover letter and resume to jobs@maplight.org with the subject line "Software Engineering Manager". If you have questions or require accommodation in the scheduling, interviewing, or hiring stage, please send us an email at jobs@maplight.org.
About MapLight
MapLight designs, builds, and operates software and data systems to improve democracy and advance policies in the public interest. We specialize in campaign finance, voter information, government data, and other data-driven applications. We serve governments, nonprofits, and other organizations seeking transparency, accountability, and other positive social impacts.
We believe that everyone deserves an equal voice in our democracy. We support reducing the influence of special interests on government, protecting and strengthening the institutions of democracy, and providing a just society, economy, and environment for everyone. We are nonprofit and nonpartisan.
MapLight is proud to be an equal opportunity employer. We welcome and value a diversity of lived experiences and perspectives that will help further the democracy-oriented work we do. As such, MapLight is committed to an inclusive workplace in all aspects of employment operations; from recruiting, hiring, promoting, training and professional development, compensation, benefits, to discipline, and terms of employment. We know that research shows some applicants – more often underrepresented applicants – downplay their skills. If your experience doesn't exactly match the qualifications listed but you can shine in this role, we want to hear from you. Please apply and tell us why you're the right person for the job!
MapLight does not discriminate on the basis of race, color, religion, creed, age, sexual orientation, gender identity or expression, marital status, country of origin, citizenship, ancestry, genetic information, physical or mental disability, military or veteran status, political affiliation, exercising one's right to family care and medical leave, medical condition, including pregnancy, childbirth, breastfeeding and related medical conditions, or any other category protected by local, state, or federal laws. We are not offering US visa sponsorship at this time. Black & Indigenous people of color, immigrants, LGBTQI+ individuals, folks with disabilities, neuro-diverse people and formerly incarcerated people are highly encouraged to apply.