mRelief Data & Research Manager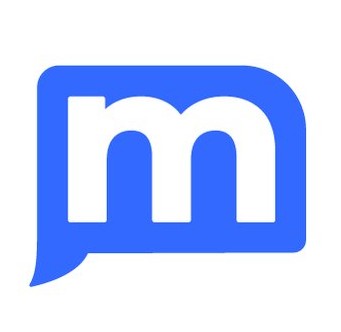 mRelief
Posted on Tuesday, August 15, 2023
About mRelief
mRelief is a tech nonprofit 501(c)3, that provides an easy-to-use platform through web and text messaging that helps people sign up for SNAP (food stamps) benefits. Our mission is to transform access to social services for the inherent dignity of all people. To date, we have connected more than 1,403,366 families to social services and unlocked an estimated $1.2 billion in food benefits.
Our supporters include the Families and Workers Fund (a collaboration between the Bill and Melinda Gates Foundation, Ford Foundation, Rockefeller Foundation, and more), Y Combinator, the Walmart Foundation, and AARP Foundation, among others. Our partners include Share our Strength and the National Domestic Workers.
Job Summary
mRelief is seeking a highly skilled Data & Research Manager with familiarity with human services programs to lead analytics, policy research, and program evaluation at mRelief. The Data & Research Manager will be responsible for advancing data use to improve mRelief's effectiveness. This role frequently works across teams and requires confidence to ask questions and champion consistent, thoughtful use of data at mRelief.
This individual will be expected to be adept at qualitative and quantitative data analysis and possess strong organizational and management skills. The Data & Research Manager will be responsible for: helping internal and external stakeholders use data and evidence to make decisions, developing reports and dashboards, designing and managing self-directed research and evaluation projects, collaborating on larger research projects with external partners, conducting user experience research, facilitating learning sessions, and completing related tasks. An understanding of social service program administration and policies is a major advantage to success in this role.
This position will report to the Product Design Manager.
We're strongly committed to hiring a diverse and multicultural team. We especially encourage applications from individuals with direct experience with the Supplemental Nutrition Assistance Program as a recipient, community worker, or as a public service professional.
mRelief is a fully distributed remote team, but we work a set schedule of 9:30am-5:30pm central time Monday-Friday with daily stand up and weekly team meetings occurring during these hours. The successful candidate should be generally able to work this schedule.

Key Responsibilities

Analytics & Business Intelligence
Support the development of public benefits eligibility rules as code through QA reviews and other involvement in the product development process to ensure consistent application of policy rules across mRelief's products

Query and evaluate data using PostgreSQL; design and implement quantitative analyses; interpret and communicate results; and make recommendations to improve outcomes

Create or modify dashboards and reports using PostgreSQL to build queries within the business intelligence tool Metabase
Research & Program Evaluation
Develop evaluation and data analysis plans for new initiatives and monitor outcomes

Propose and manage research projects to inform product development and continuous quality improvement

Reach out to clients and caseworkers via phone, video conference, text and email to compassionately collect feedback about personal experiences

Leverage qualitative and quantitative data to identify insights, tell compelling stories and drive decision making to support customers and internal leadership

Manage the development of standardized data collection and reporting

Manage relationships with current and prospective research partners

Facilitate training on data and evidence use and other topics as appropriate for internal and external audiences
Policy & Technical Assistance
Build and maintain a strong knowledge of laws and regulations related to public benefits

Track policy changes that impact mRelief's products (e.g., changes to program income/asset limits) and report those changes promptly to ensure mRelief's products reflect current administrative policy

Provide training and technical assistance to the mRelief team and our outreach partners on public benefits rules

Write blogs, briefs, and other materials that support mRelief's impact as a thought leader in the benefits access and civic technology space

Qualifications
At least five years of progressive experience working with data in the context of human services.

Previous managerial responsibilities preferred.

Experience designing and leading quantitative and qualitative research or evaluation studies.

Knowledge and familiarity of the public benefits landscape, with in-depth knowledge of SNAP preferred

Creative problem-solver who will find innovative methods for assisting in creating and implementing solutions to make benefits enrollment more accessible

Demonstrated ability to read and understand statutes, regulations, and policy manuals

Strong quantitative and policy analysis skills, with a strong working knowledge of SQL and ability to use either Python or R and Excel/Google Sheets for data analysis

Ability to write and present high quality working papers, reports, and presentations.

Ability to work independently, while motivating varied stakeholders to collaborate to reach common goals.

Ability to think critically and apply curiosity in creating innovative solutions.

Strong collaboration skills, perseverance, and attention to detail.

Characteristics
Deep passion for mRelief's work and civic technology

Willingness and eagerness to work on transformative technology in a startup environment

Strong sense of mission and value alignment with mRelief

Ability to work independently and take ownership of projects in a remote office environment

Prioritizes data-driven decision making

Comfortable with the flexibility involved in actualizing mRelief's ambitious mission

Passionate about providing a best in class service to mRelief's end users who are often marginalized by the status quo
mRelief Benefits
Work from anywhere

: mRelief is 100% remote, you can work/live anywhere in the continental United States. We'll give you an annual remote-work stipend to support your at-home office and access to a coworking space near you using

DeskPass

.

Health and wellness

: mRelief prioritizes nourishment, so we offer healthcare coverage with HMO (Illinois-only) and PPO options, FSA accounts, vision, and dental benefits. mRelief covers health insurance premiums at 100% for employees and 40% for their dependents. As part of our commitment to wellness, we provide a self-care stipend as well as wellness activities.

Compensation

: At mRelief, we are committed to salary transparency and opportunities for mobility. The salary range for this role is listed, and team members are evaluated annually with the opportunity for an increase in compensation and benefits. We also offer a 401K match of employee contributions.

Work-life balance

: New employees join the team with 15 days of paid time off and 10 days of sick time. Additional paid time off is accrued each year with us.

Paid Parental Leave

: New parents are given 12 weeks paid time off.

Learning

: We believe in a culture of learning, so mRelief offers all employees professional development opportunities to foster their growth, and covers educational costs for continuing education.

Every other Friday mRelief has a half day, ending the work day at 1:30 CST
Apply
Applications will be reviewed on a rolling basis. mRelief is an equal opportunity employer which takes great pride in the diversity of its team. All candidates will be given equal consideration without respect to protected characteristics, and we encourage people of all backgrounds to apply.
We kindly request you do not contact current employees about this listing, as we may not respond to emails or messages. The best way to be considered for this role is to apply through this job posting.