Scheduler and Executive Assistant to the President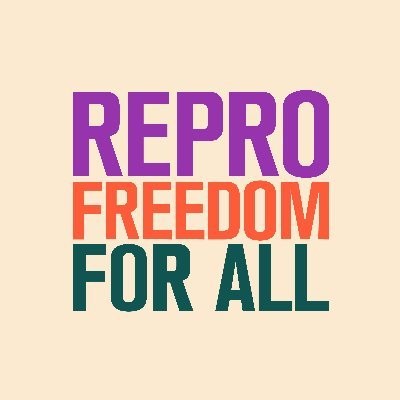 Reproductive Freedom for All
Administration
Washington, DC, USA
Posted on Monday, October 2, 2023
About Reproductive Freedom for All (Formerly NARAL Pro-Choice America)
For over 50 years, our organization and members have unapologetically helped lead the charge on both the state and national levels to protect and advance reproductive freedom through grassroots organizing, electoral change, and political advocacy. Reproductive Freedom for All is powered by our more than 4 million members from every state and congressional district in the country, representing the 8 in 10 Americans who support legal abortion.
Reproductive Freedom for All centers diversity, equity, inclusion, and justice in our organization and our work. Continuously learning from our history, we hold ourselves accountable to achieve reproductive freedom with equitable access for every body. As the oldest and largest national membership organization primarily focused on advocating for abortion access, we organize and mobilize, galvanizing millions of people to take action to defend reproductive freedom, and shining a spotlight of accountability on bad actors who work to impose their ideological agenda on others. We also work to elect champions for reproductive freedom and advance state and federal legislation to safeguard it. For more information on Reproductive Freedom for All, please visit our
website
.
About the Role
The Scheduler and Executive Assistant to the President ("SEA") will provide executive support to the President of Reproductive Freedom for All, to include scheduling, meeting preparation, special projects, and other duties to support the President in carrying out the mission of the organization. The SEA will also provide general support for the Executive Office as needed and interface with the Executive Team in furtherance of assigned duties. The incumbent will be skilled at maintaining confidential information, able to work flexible hours (depending on the needs of the President and Executive Office), and be eager to support all tasks that further the mission of the organization.
Details
Location: Washington, DC, Hybrid
Reports to: Chief of Staff
Works Closely with: Senior Executive Coordinator
This position is: Exempt; Non-union; Management Confidential, Level 11
Salary Range: $55,000 - $68,000
Responsibilities
Maintaining the President's Calendar
Maintain an understanding of the needs of the President's calendar, ensuring balance between meeting time, both internal and external, as well as time to perform tasks and build strategy;
Manage daily schedule adjustments with calm, savvy, and flexibility;
Collaborate with the Chief of Staff and Senior Executive Coordinator, to navigate the President's priorities to ensure short-term and long-term meeting needs are met;
Convene and run meetings as appropriate and necessary, to address the President's scheduling needs, and strategically set the President's calendar; Communicate the final product to all interested stakeholders, to include other principals, the Board, and the Executive Team.
Preparing the President for Meetings and Events
Gather and compile relevant documents for the President to prepare for appointments, collaborate with various departments on materials needed, review documents to be certain that they are accurate and complete, and prepare summaries, cover sheets, and other briefing materials for the President as needed;
As needed and appropriate, communicate with staff of other principals to ensure proper coordination of meeting materials and preparation of the President;
Assess competing calendar priorities and ensure the Presidents' needs are met.
Administratively Manage Leadership Meetings
Attend leadership meetings, as appropriate: take notes, track action items, and prepare follow up briefings for the President and Executive Office;
In collaboration with the Senior Executive Coordinator and the Chief of Staff, act as a conduit of information between the staff and the Executive Office; ensure that sufficient and relevant information is shared by and with the staff in the furtherance of decision-making to support the daily functions of the Executive Office;
Act as a first point of contact for the President, protecting the President's calendar, interfacing with internal staff, external stakeholders, and others in line with the organization's values.
Managing Administrative Tasks
Maintain all administrative processes in the President's office including preparing the President's timecards, receipts, invoice processing, credit card reconciliation, expense reimbursement, correspondence and routing contracts that must be signed by the President;
Assist other members of the Executive Office as needed.
Assisting in Special Projects
Support Executive Office special projects including, but not limited to, preparing presentations, assessing organizational best practices, and managing planning processes.
Qualifications
Three or more years of experience in a scheduling or executive administrative role (e.g., supporting executive-level staff and/or Board of Directors) required.
Eagerness and ability to take on work cooperatively, with an eye towards the crucial role an Executive Office plays in the success of an organization
A demonstrated understanding and ability to represent, where appropriate, and reflect, where necessary, the perspective of RFFA's President
Ability to be flexible, nimble, and creative with scheduling requests all while staffing the President
Highly organized, with a demonstrated ability to work both independently and collaboratively in a fast-paced, dynamic environment
Keen attention to detail
Strong verbal and written communication skills
Experience with or demonstrated ability to handle multiple priority tasks simultaneously
Superior interpersonal skills
Ability to exercise independent judgment
High degree of diplomacy and confidentiality
Proficiency in MS Office, Excel, Publisher, Google Suite, and/or other related software skills, and web-based research tools
A personal passion and commitment to the organization's mission and an understanding of the reproductive freedom issue
A commitment to furthering DEI principles in a workplace environment in which diversity is valued and supported
Experience in non-profit and/or reproductive rights is a plus
Reproductive Freedom for All does not discriminate on the basis of race, ethnicity, national origin, religion, socioeconomic status, sex, sexual orientation, gender identity and expression, age, disability, marital status, veteran status, genetic information, or political affiliation.
Candidates with backgrounds, identities, and experiences that are historically underrepresented in reproductive freedom non-profits are encouraged to apply.