Spring 2024 Political and Government Relations Intern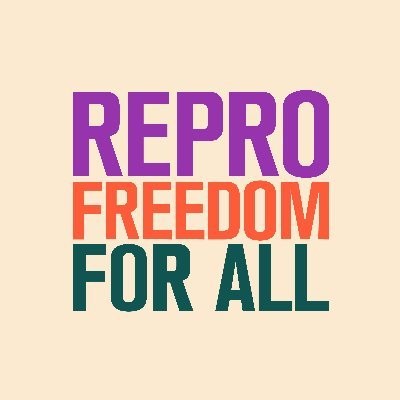 Reproductive Freedom for All
Remote
Posted on Thursday, November 9, 2023
About Reproductive Freedom for All (Formerly NARAL Pro-Choice America)
For more than 50 years, Reproductive Freedom for All and its chapters have fought to protect and expand reproductive freedom —including access to abortion and contraception — for everybody. We are powered by our more than 4 million members from every state and congressional district in the country, representing the 8 in 10 Americans who believe every person should have the freedom to make the best decision for themselves about if, when, and how to raise a family.
Reproductive Freedom for All centers diversity, equity, inclusion, and justice in our organization and our work. Continuously learning from our history, we hold ourselves accountable to achieve reproductive freedom with equitable access for everybody. As the oldest and largest national membership organization primarily focused on advocating for abortion access, we organize and mobilize, galvanizing millions of people to take action to defend reproductive freedom, and shining a spotlight of accountability on bad actors who work to impose their ideological agenda on others. We also work to elect champions for reproductive freedom and advance state and federal legislation to safeguard it. For more information on Reproductive Freedom for All, please visit our website.
Job Details
Compensation: $18.07
Start Date: January 22, 2024
End Date: April 12, 2024
Location: This position will be fully remote
Hours: Part-time; Between 32-37.5 hours per week, with flexible hours as needed
In this internship, you will perform the following duties:
Research and coordinate resources on candidates for elected office and key electoral races in the 2024 cycle;
Create and maintain internal tracking documents to inform political strategy efforts;
Draft endorsement rollout materials and assist in updating NARAL's endorsement and PAC websites;
Represent NARAL at internal and external meetings with key stakeholders;
Gain insight into the day-to-day operations of NARAL's political arm, including our endorsement process, PAC (Political Action Committee), and government relations team;
Provide general administrative support to the Government Relations and Political Departments, as needed;
Analyze state and federal laws and policies related to reproductive freedom;
Monitor hearings and governmental actions on reproductive freedom;
Research elected officials and candidates records on reproductive freedom;
Other research projects as assigned.
In this internship, you will learn:
Political and Policy Skills Development: Electoral strategy, political analysis, collaboration across the progressive movement, knowledge of political processes, preparing briefings/memos for key stakeholders, and policy analysis;
Communication Skills Development: Speaking, writing, interpersonal, teamwork, leadership, and listening;
Professional Behavior and/or Knowledge: Develop and strengthen skills in research, analysis, time management, teamwork, multi-tasking, initiative, adaptability, and project completion.
We're looking for someone who:
Is passionate about advancing reproductive freedom;
Has a demonstrated commitment to contributing to a workplace environment in which diversity is valued and supported;
Has strong writing and research skills;
Can summarize information in a concise manner;
Has prior knowledge/experience in political campaigns and/or issue advocacy, including past engagement in a volunteer capacity;
Is able to be flexible and adapt to changing priorities;
Can manage several ongoing projects at a time and appropriately prioritize tasks
Has a detail-oriented work style;
Can be entrusted with handling confidential information;
Is enthusiastic about electing pro-choice candidates up and down the ballot in 2023;
Preference of junior or senior level undergraduate, graduate education in progress, or recent graduate.
Reproductive Freedom for All does not discriminate on the basis of race, ethnicity, national origin, religion, socioeconomic status, sex, sexual orientation, gender identity and expression, age, disability, marital status, veteran status, genetic information, or political affiliation.
Candidates with backgrounds, identities, and experiences that are historically underrepresented in reproductive freedom non-profits are encouraged to apply.