Spring 2024 Editorial Intern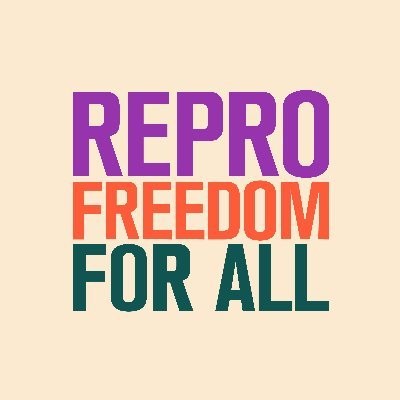 Reproductive Freedom for All
Remote
Posted on Friday, November 10, 2023
About Reproductive Freedom for All (Formerly NARAL Pro-Choice America)
For more than 50 years, Reproductive Freedom for All and its chapters have fought to protect and expand reproductive freedom —including access to abortion and contraception — for everybody. We are powered by our more than 4 million members from every state and congressional district in the country, representing the 8 in 10 Americans who believe every person should have the freedom to make the best decision for themselves about if, when, and how to raise a family.
Reproductive Freedom for All centers diversity, equity, inclusion, and justice in our organization and our work. Continuously learning from our history, we hold ourselves accountable to achieve reproductive freedom with equitable access for everybody. As the oldest and largest national membership organization primarily focused on advocating for abortion access, we organize and mobilize, galvanizing millions of people to take action to defend reproductive freedom, and shining a spotlight of accountability on bad actors who work to impose their ideological agenda on others. We also work to elect champions for reproductive freedom and advance state and federal legislation to safeguard it. For more information on Reproductive Freedom for All, please visit our website.
Job Details
Compensation: Intern Hourly Rate - $18.07 Fellow Hourly Rate - $21.00
Start Date: January 22, 2024
End Date: April 12, 2024
Location: This position will be fully remote
Hours: Part-time; Between 15-37.5 hours per week, with flexible hours as needed
In this internship, you will perform the following duties:
Work with Deputy Editorial Director and Graphic Designer to support daily tasks and aid in the development of editorial and design products;
Organize, maintain, and update daily editorial calendar and communication databases, including Communications/Graphic Design archives.
In this internship, you will learn:
To collaborate on the process of delivering editorial and design products from start to finish, beginning with initial concept to final publication;
Hone your copywriting, proofreading, and content creation skills by helping to draft social media, print/digital design materials, and other products.
We're looking for someone who:
Has a commitment to Reproductive Freedom for All's work to protect and advance reproductive freedom, including access to abortion care, birth control, pregnancy and post-partum care, and paid family leave;
Has a commitment to contributing to a workplace environment in which diversity is valued and supported;
Is willing to work as a team member and to contribute to a positive team environment;
Ideally available to work up to 37.5 hours each week. Daily morning availability is preferred.
Reproductive Freedom for All does not discriminate on the basis of race, ethnicity, national origin, religion, socioeconomic status, sex, sexual orientation, gender identity and expression, age, disability, marital status, veteran status, genetic information, or political affiliation.
Candidates with backgrounds, identities, and experiences that are historically underrepresented in reproductive freedom non-profits are encouraged to apply.