Research Associate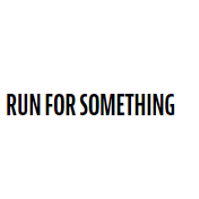 Run for Something
Remote
Posted on Friday, September 1, 2023
About Run for Something
Run for Something recruits and supports young progressives running for down-ballot offices in the United States. Since launching in 2017, we've recruited 126,000+ young people who want to run, and we've endorsed over 2,300 candidates across all 50 states + DC. We've elected 793 candidates across 49 states – 57% are women, 57% are BIPOC, and 21% are LGBTQIA+. and all are age 40 or younger. Our alumni have meaningfully and intentionally made life better for millions of Americans across the country. We are a high-reaching, hungry team changing the face of politics in America. Learn more about our work in
this clip
.
We highly encourage all job applicants to visit our
Careers page
to learn about our work environment, values, compensation and benefits policies, interview process, and more. The priority deadline for applications is September 15, 2023.
Position Summary
Position Name:
Research Associate
Reporting Structure:
This role reports to the Senior Democracy Program Manager
Job Classification:
Full-Time
Essential Duties:
The primary responsibilities include extensive research on local down ballot offices (45%) and newly developed programs (35%), as well as identifying information gaps in existing programs and strategies (20%).
Position summary:
Run for Something is currently hiring for a Research Associate. Reporting to the Senior Democracy Program Manager, you will gather information that will guide our team's strategic decision making as Run for Something leads the charge of defending democracy at the local level. This role will play a part in implementing our
Clerk Work program
, our multi-year strategy to save democracy by recruiting candidates to run for local election administrator or other down-ballot offices that safeguard our institutions and processes.
Your primary responsibility will be to conduct extensive research on offices related to our democracy programming. This includes a variety of local elections official offices across our priority states and regions and information like candidate filing requirements, dates, and costs, as well as extremist groups, potential anti-democracy candidates, etc.
Additionally, this role would research the functions, requirements and responsibilities of other offices that are central to democracy, such as library boards, university regents, etc.
This role will produce written documents that outline research findings, refer to city/county municipal code, and analyze findings to identify applications to existing RFS programming. Lastly, this role will work across programs providing auxiliary research support to RFS at-large on small scale projects or requests. The Political Team manages collaborative programs, and this position supports in a research capacity on assigned projects that advance the organization's overall goals.
Responsibilities
To help RFS accomplish our strategic imperatives, the Research Associate will:
Conduct research on offices related to election administration (45%)
- Identify the offices that have authority over elections in particular jurisdictions.
- Identify candidacy requirements for local elections administrator offices and other offices that may appoint elections administrators (e.g., city council, county commission, judge, tax assessor, etc.).
- Collaborate with external stakeholders to compare research findings, reconcile shared data points, and contribute to research priorities and scheduling.
- Monitor changes in policy at the state and local level that impact candidate filings (e.g., increased filing fees or deadline changes), voting access or major shifts in power structure that threaten our democracy).
- Investigate areas of expanded opportunity to recruit local elections officials, as well as anti-democracy hotspots and bad actors across the country with a focus on RFS core states.
Conduct research for newly developed programs (35%)
- In collaboration with the Strategic Initiatives Manager, identify information needed to fill research gaps and successfully execute new/pilot initiatives within the Political Team, including developing profiles of prospective candidate communities.
- Lead the research in the expansion of our democracy programming related to school boards and library boards, including on opportunities for recruitment, potential targets, governance structures, anti-democracy candidates and bad actors, as well as potential allies for collaboration.
Identify ways in which existing programs can be strengthened through research (20%)
- Provide cross-departmental support with research with new department-based programs and within the political department.
- Share research findings that identify gaps and share with relevant stakeholders.
- Collaborate with colleagues on strategies to qualitatively fill research gaps.
- Contribute to the strategic development of qualitative research initiatives in collaboration with the broader political team.
Key Goals
Success in this role will look like:
- Maintaining a standard research template that assesses a particular office's authority over elections.
- Conducting extensive research into a variety of localized offices across multiple jurisdictions using credible resources.
- A demonstrated ability to read and comprehend state laws and local ordinances at the city and county level.
- Composing written documents and/or presentations that effectively highlight research findings for internal and external stakeholders.
- Creating and maintaining a system that houses research findings for perpetual use within Run for Something.
- Identifying where research gaps exist within workflows or processes, flagging them and providing support to arrive at a solution.
- Working collaboratively with internal and external stakeholders as a layer of quality control to ensure the accuracy of certain research findings.
Qualifications
- Strong organizational skills.
- A demonstrated ability to prioritize workload based on programmatic needs and/or assigned deadlines.
- Experience conducting both high-level and in-depth research on a variety of subjects, particularly in areas of policy or state/local government.
- A demonstrated ability to synthesize dense and complex information.
- Strong written and verbal communication skills.
- Critical thinking skills and the ability to anticipate needs, problem-solve proactively, and work within ambiguity.
- Experience in conducting research that informs an overall project or program goal.
- Adept at navigating technology and a variety of technical tools (i.e. G-Suite, AirTable, etc.)
- Exemplary skills in using effective search terms to maximize relevant and precise search results.
- Experience working with research databases.
- Demonstrated ability to work in and contribute to a diverse, equitable, and inclusive environment.
- Ability to demonstrate Run for Something's organizational values: Bold & Fearless; Open & Honest; Supportive & Respectful; Progressive & Diverse; Long-term & Strategic.
- Ability to work independently for extended periods of time in a remote environment.
- Strong commitment to the Run for Something mission.
Plus Qualifications
- Experience in political/issue-based campaigns.
- Experience as a research assistant in an academic setting.
- Greater than novice interest in politics and overall awareness of the current political landscape.
Run for Something is committed to building teams that reflect the diversity of our candidates, and to building equitable and inclusive environments that fully leverage the skills, potential, and unique perspectives of our employees. We strongly encourage applications from members of marginalized communities who have been disproportionately affected by lack of representation in elected office, including Black, Indigenous, and people of color, women, and the LGBTQIA+ and disabled communities. Learn more about our commitment
here
.
In order to prioritize the health and safety of our employees, all Run for Something employees are required to provide proof of COVID vaccination. Run for Something will discuss reasonable accommodations with employees who may be unable to receive a vaccine due to disability, the advice of a medical provider, or sincerely held religious beliefs.
Work Environment
Run for Something is (and always has been and will be) a remote office environment; you will collaborate with colleagues who are based across the United States. You should be prepared to either work from home or a location of your choosing.
This position will require attendance at approximately 2 all-staff or team events per year, which may include overnight travel. Run for Something's reasonable accommodations policy applies to employees who are unable to travel or participate in gatherings.
As Run for Something grows, your role responsibilities may evolve to ensure it's always aligned to organizational priorities and continuously contributing to our mission of recruiting and supporting young progressives running for down-ballot offices.
This position requires the ability to work core hours, Monday through Thursday. This position will require some nights and weekends work.
Essential Physical Requirements
As this is a remote position, the person in this position must be able to communicate with colleagues and partners via phone, including conference and video calls, as well as written communication such as Slack and email. The position requires the ability to work on a computer for all or part of the work day. The position requires the ability to attend events which may encompass all or part of the work day. This position may include travel, as described above.
Compensation & Benefits
Salary for this position is set at $72,600. In order to counter pay inequality and uphold internal parity, salaries are non-negotiable for new and current employees. Run for Something salary bands for a given staff level are benchmarked to the 75th percentile for our sector, and all new employees are paid at the entry point of those bands. Employees then have the opportunity to progress through current salary bands through annual cost of living increases and performance-based pay increases, and into new salary bands through promotions.
Learn more about our compensation policy
here
.
Benefits at Run for Something include:
Unlimited Paid Time Off policy
Platinum Medical Insurance (100% of premium covered for employees; 50% of premium covered for dependents)
Dental and Vision Insurance (99.9% of premium covered for both employees and dependents)
Professional Development Stipend
Treat Yourself Stipend ($500 a year to do something that brings you joy)
Cell Phone/Internet Stipend
12 weeks paid family leave
Paid Sabbatical (after 3 years of service to RFS)
Employee Assistance Program
~Four weeks in organization-wide holiday closures, including a two-week winter break
Flexible, remote work environment
Transition payment for departing employees
Work Authorization
Given campaign finance restrictions, candidates for this position must possess valid work authorizations and cannot be foreign nationals. This means that we are legally prohibited from hiring anyone for this position who is not a US citizen or lawful permanent resident (green card holder).
To Apply
We will be reviewing applications on a rolling basis, with priority review given to earlier applications.
Learn more about our interview process
here
.
No phone calls, emails, or social media inquiries, please. Due to the volume of applications, we are unable to respond to individual inquiries. As a general policy, we don't conduct informational interviews for candidates who have applied for specific opportunities at Run for Something to ensure equity in our hiring process and to give everyone who has applied a fair chance to succeed. We know that applying to jobs is difficult, and we do our best to alert every applicant as to their status in the process. However, be aware that you may not receive a response from us until after the application deadline has passed.
If you need accessibility or disability accommodations in any step of the application or interview process, please contact hiring@runforsomething.net, with the job title + "accommodation request" in the subject line.